Transform digital conferences, town halls and online events
Virtual Events That Wow
The first-of-its-kind virtual events platform. Increase attendee engagement and participation in 3D virtual rooms. No barriers, just endless opportunities.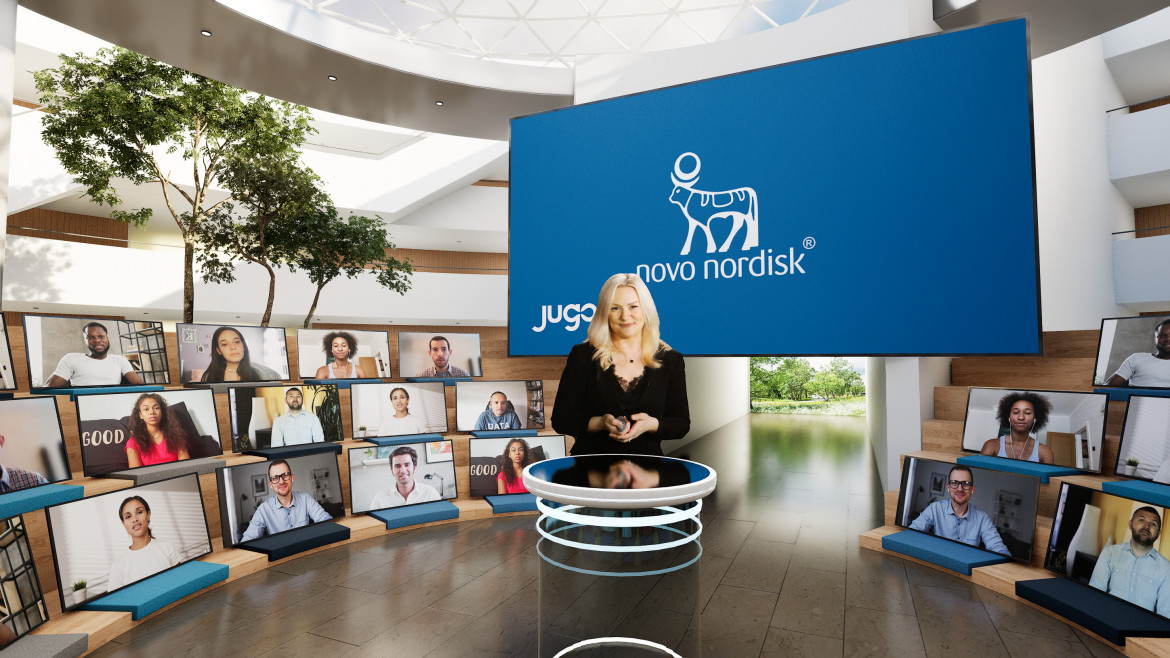 Scale Virtual Events Like Never Before
Create real engagement. Host webinars, virtual conferences and online masterclasses in custom-branded virtual rooms. Reinvent your virtual events for clients and customers.
Immerse
Utilize the power of Unreal Engine to put real people in immersive, custom-branded virtual rooms. Multiple standing presenters can join from anywhere. Swop roles from presenter to speaker to audience member.
Scale
From small groups to thousands of participants, Jugo online events accommodate all - everyone is part of the conversation. Our secure, reliable and scalable virtual events software ensures that quality is not compromised.
Easy-to-use
Create virtual events in seconds. AI-powered virtual greenscreens. No specialized equipment or technical expertise is required – just your laptop or phone, and Jugo does the rest.
Think Big. Elevate Virtual Events, Digital Conferences and Summits.
Experience Jugo events, with the power of unlimited reach, broadcast studio in the cloud, and our immersive 3D virtual events technology. Your virtual stage awaits.
Product Launches
Stun your audience and reveal your new product lines on a next-generation virtual events platform – immerse your buyers wherever they are.
Webinars
Break digital fatigue. Transform ordinary webinars into immersive experiences, and stun the audience.
Interviews and Panels
Increase impact. Host one-to-one interviews on center-stage just like in real life, or host panels with standing presenters to impress your audience.
Virtual events platform
Groundbreaking online event experiences. Set the stage for killer keynotes with movie-like directing to spotlight speakers. Easily stream content on the presentation screen.
Get Started Today
Ready to deliver world-class virtual events and digital conferences?