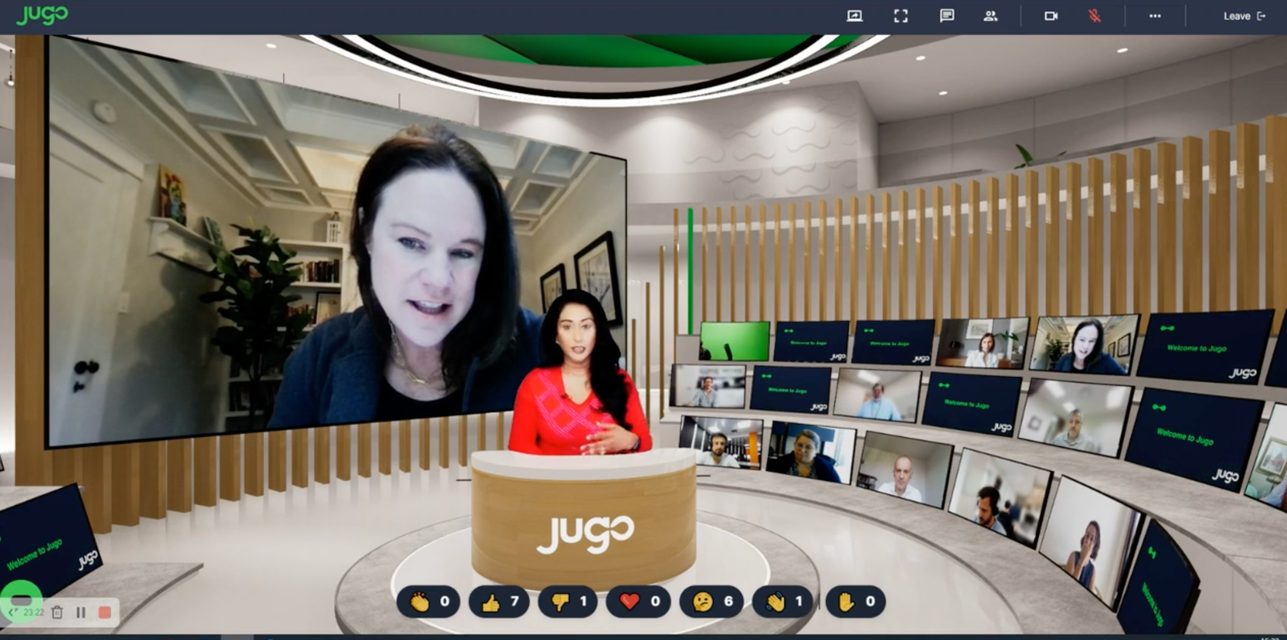 Leading and Managing a Future-Ready Workforce
While many companies adapted quickly to the new state of work where remote and hybrid models are the norm – the transformation is far from over. 
In our continuing Jugo series about the future of work and hybrid experiences, we explored how HR leaders are developing creative systems to manage a sustainable workforce that can overcome tomorrow's challenges. 
Jugo was thrilled to host Executive Vice President and Group Business Unit Leader at SoFi International, Jennifer Nuckles, as the keynote speaker. Joining us from the Bay Area bright and early, she kicked off a lively discussion about the future of empathetic leadership and equipping managers to support their teams wherever they are.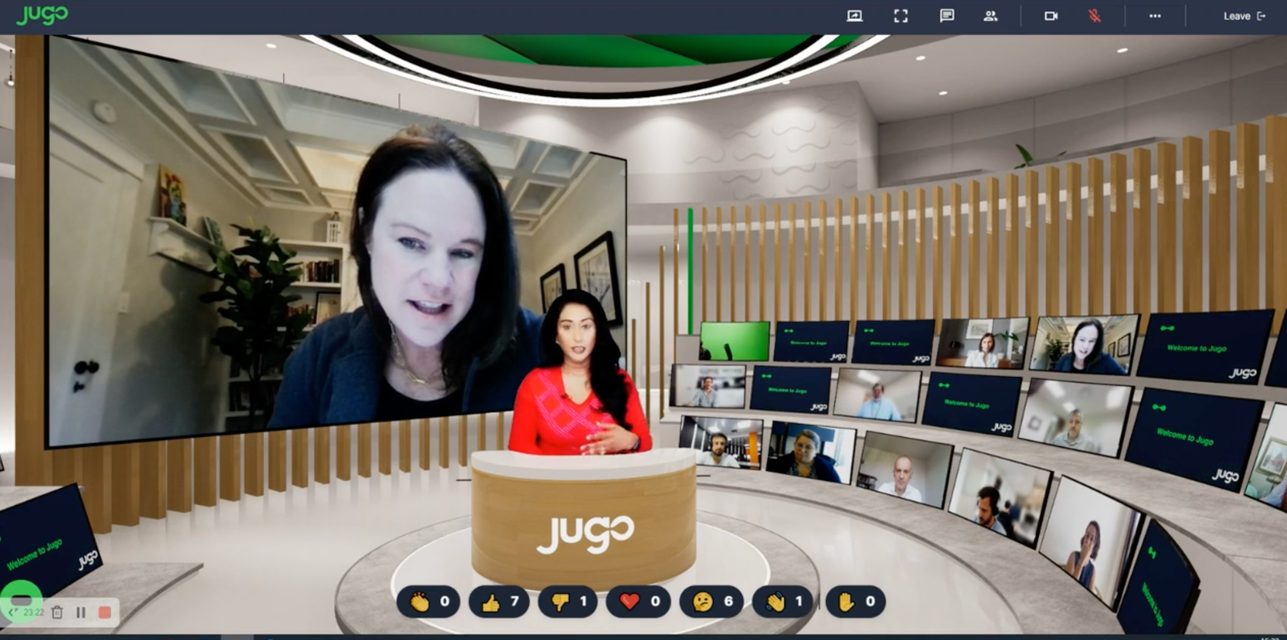 Key takeaways from Jennifer: 
Employees are your most important asset, and we all need to invest in them accordingly.

 

This hybrid world is here to stay, and it should remain a top priority.

 

Any company that has been successful in navigating change comes out stronger.

 
"I think when it comes to transformation, harnessing the power of new technologies is not only key to success, it's really essential to a company's survival."
–Jennifer Nuckles, SoFi
Using cutting edge technology in "Unreal Engine," HR leaders from around the globe were able to engage in thoughtful discussions, digitally. During this interactive discussion, audience members were able to share their insights by using the chat, Q& A and by raising their virtual hand. They even had the opportunity to be brought up on-stage to speak directly to the keynote speaker and panelists.  Jugo was built to put human connection in virtual experiences for better engagement to truly make everyone feel like they are on the same page, in the same room.  
Key Takeaways Surrounding the Future and Challenges of HR:
"One of the main issues these days is to find ways to engage people who spend most of their time remote and at home. As HR it should be part of our mission.  And because we don't know what's going to happen in the future, we need to digitize as much as possible the processes and systems." – 

Rudy Morandin VP of HR at Pirelli Italy

"One of the questions we should be asking ourselves is how do we train our leaders to engage

with this aspirational culture we are creating? Can we create a multi-channel strategy– engaging in both in person and digital? How do we do that effectively from a corporation's perspective to drive productivity, drive engagement and to show our values of trust. How do we show trust with our employees to ultimately drive business agility?" – Nadim Kara, VP of HR at Canada Post Corporation

"Implementing data analytics will be a major challenge for HR.  I see that as a real key to working towards the future and how we're really working more towards not being so reactive, but really predictive in how we approach HR."  – Natalie Wintermark, VP of Learning, Leadership and Growth at Yara International

 
As technology continues to evolve at a rapid pace, leadership needs to remain top of mind. With that said, leadership must be just as relentless when it comes to managing a workforce that can adapt, upskill, and succeed. 
Want to join us for our next immersive event? The Purpose in Performance: Harnessing the power of a hybrid salesforce.
Register today.  
Back to resources
Request a demo
Take the first step on your journey to creating and delivering truly immersive events.